ISTEC
Manages Technology, Cybersecurity, Communications, and Advanced Solutions Projects
Cybersecurity is the state or process of protecting networks, devices, and programs from cyberattacks


ISTEC is a one-stop-shop for Cyber Security - serving IT professionals and businesses

ISTEC encourages a holistic approach to protect and defend organizations - it incorporates people, processes, and technology

ISTEC promotes surrounding valuable assets with multiple layers of security - for that, we partner with cutting-edge Israeli Technologies
.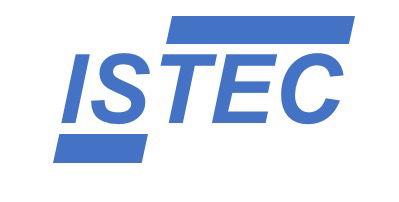 Local SOC
Build & Operate a joint Security Operations Center
Learn More
Reseller
Cybersecurity Services for Professionals
Learn More

S.O.C. - The ultimate protection...
Top Israeli cyber security experts monitor your organization to deter, detect, and respond utilizing proven technology, techniques, and tactics - real-time event management - T1-4 analysts with real-life hacking and cracking experience, advanced forensic capabilities and malware analysis as well as Incident Response and Cyber Intel
Learn More

Evaluate your CyberSec readiness
The cybersecurity readiness assessment is based on an attacker's approach. The methodology incorporates best practices and unique state and corporate level experience. An elite team of experts, guided by practical defense methodology, investigates the organization's IT security posture, security systems and software, cybersecurity teams, working procedures, monitoring and response capabilities, and so much more.
Learn More

Check the strength of your defense
Challenge your cyber security at the hands of qualified and experienced personnel… only then, can you truly identify the gaps and vulnerabilities in organizational security. ISTEC brings together professional hackers and investigators to create the most efficient and realistic hacking simulations.
Learn More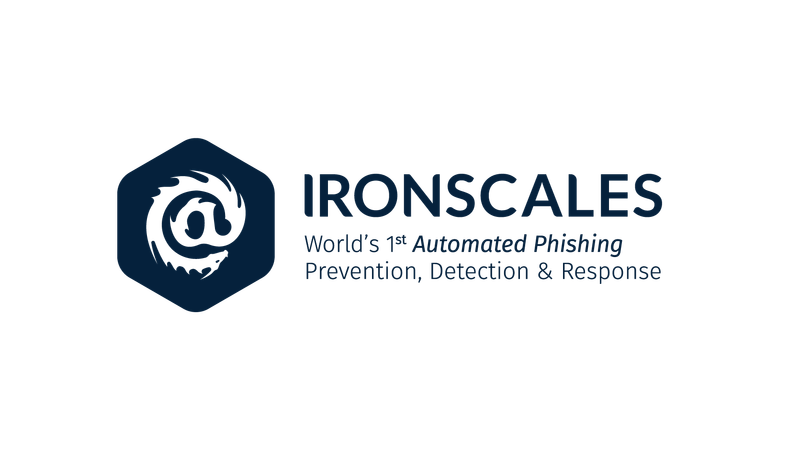 A must-have in your 1st layer of defense
The Fastest Phishing Detection to Response Platform To Solve Each Of The Major Phishing Problems BEC - Business Email Compromise APT - Advanced persistent threat & Ransomware Mailbox-Level Anomaly Detection Automated Phishing Incident Response Automated Real-Time Intelligence Sharing Phishing Awareness Training
Learn More

Put your app to the test – check the security of your platform or IoT device
Cutting edge PenTests of web, mobile, and desktop applications
Learn More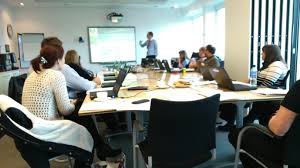 Get your Development Team Trained
ISTEC offers courses and seminars focused on secure software development - a lethal combination of abstract knowledge and hands-on experience. Courses are available on-site or by live remote-trainer sessions.
Learn More
Gaming
ISTEC has a specialty in the gaming industry - armed with deep knowledge of the casino and lottery business - we secure online or physical operations, covering access control manipulation through online tempering of games, protecting internal networks and remote servers, databases and player lists - to keep you on 24/7.
Healthcare
ISTEC identified the vast vulnerabilities brought by interoperability to the medical sector and with that the compromises to systems and patients' files. ISTEC has solutions to help large healthcare organizations or small clinics protect records and medical device tempering.
Finance
ISTEC's cyber security knowhow addresses the needs to maintain a secure flow of data without compromising speed - solutions designed for banks, investment houses, and payment processors.
Uri Halperin
Co-Founder, CEO
Colonel (Reserves) of the Israeli Army and high-ranking veteran of the intelligence community, specialized in advising senior officials in counter-terrorism, national security, and strategy. Served as Commander in the Army Intelligence Corps, Senior Intelligence Assistant to the Prime Minister, and as Military Attaché to NATO. Oversaw activities in conducting IT and Cyberspace operations. M.A. in National Security at Haifa University.
Meir Shachar
Co-Founder, Managing Director
Former Director of Business Development and Advisor to The Win Systems Group, a multinational specializing in large SCADA-type central systems for lotteries and casinos - technology supplied to over 300 gaming operations in more than 20 countries. BSc Studies at City University of New York.
Eng. Olga Dvorkin
Director, Infrastructure Cybersecurity
Served as Israel Security Agency (ISA) Analyst at the Israel Defense Forces, Assistant to Israel's Police Attache to the Netherlands & Benelux; Assistant to the CEO of Israel's Civil Aviation Authority and R&D of ground and aeronautical infrastructure geographic information systems (GIS); R&D of financial systems; BA - Mechanical Engineering, Tel Aviv University
Amit Cohen
Served as Intelligence Officer in Israel's Army; 10+ years in IT sales and linux server administration; to be close to IsTec's business in the African continent, Mr. Cohen is based in Johannesburg; Practical Industrial Management Engineer, Technion - Israel Institute of Technology
Karl Basel
Senior software engineer with almost two decades worth of experience in analysis, design, development, testing and implementation of high volume systems across an array of industries and platforms. Highly analytical and able to effectively audit application systems security, infrastructural security arrangements, troubleshoot and prioritise needs within information systems. Mr. Basel is based in Cork, Ireland, as our Western European business manager.
Dr. Margarita Belichenko
Harvard Awardee, Polish Government and Ministry of Science Scholar, PhD Warsaw University, Head of Communication Department at State Defense and Telecom University, Institute of Information Technologies, Kiev, Research assistant at The Blavatnik Interdisciplinary Cyber Research Center, Tel Aviv University, Postdoctoral Research on Cyber Management. Ms. Belichenko, advises IsTec on a volunteer-basis as part of her research internship at TAU.
Sergio Fourmane
Director, LatAm and The Caribbean
Uruguayan serial entrepreneur, founder of 5 companies - all operating - currently the CEO of EfectivoClic, a FinTech enterprise; deep wherewithal in IT and financial services; Master of Finance & Control, MFC, Universidad de Alcala, Spain
David Schwartz
A graduate of Carnegie Mellon University and the Wharton School, University of Pennsylvania, David has spent over 20 years working and traveling in Asia. His professional career spans The Economist Group, Sony Corporation, Nippon Television Network, as well as several start-ups in consumer-facing software and mobile data analytics. He speaks, reads, and writes Japanese.
Lior Lotem
Experienced architect and project manager with strong IT orientation, programming and language skills; Based in Turin, Italy for over 15 years, Lior successfully combines professional practice with commercial advisory to several trade initiatives involving European and Israeli companies of various fields; B.Arch (Hons) Technion - Israel Institute of Technology
Do you truly know if your computer systems can hold back hackers?
a Cyber Assessment and Hacking Simulation will tell
Are experienced cyber-experts monitoring and defending your business day & night?
If NO, then you need 24/7 Security Operations Center - Monitoring and Response
Is your incoming and outgoing email safe from compromising exploits?
Anti-Phishing Platform will make sure your emails are safe
Are you monitoring employee and vendor access to prevent data leakage or theft?
a system for Insider Data Loss Prevention will do the job
Is your hardware and software continuously patched automatically for better security?
Most IT personnel can't keep up with updates – an automated tool will take care of it
Do your IT people really know cyber security and how to deal with incidents?
Cyber & IT Security Training & Awareness for employees will make your business more resilient to attacks
Do you have a service to prevent your website's impersonation?
a service that watches for impostor websites will alert you and take-down the fake site
Do you have control of all wireless devices connecting to your network?
a monitoring system will give you control to prevent unauthorized Wi-Fi access
Do you backup on-site and offsite periodically and know that recovery works?
a backup and recovery service will make sure you have your data when you need it most
If you're breached, is there a written plan on how to deal with the press, investors, customers and vendors?
a tailor-made plan is prepared and at-the-ready so you can act quickly